Environmental policy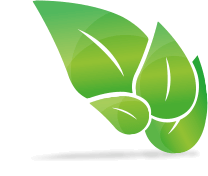 We're big on green printing. That's partly because we all have a stake in this planet. But mainly it's just the way we are. We're constantly fine tuning our operation to reach the ultimate levels of efficiency. And that means declaring war on waste. Because, lets face it, waste isn't just bad for the environment; it costs money and time too.
So being green to us isn't about matching this regulation or that one. It's about going beyond. Way beyond. Like recycling over 99% of anything that can be used again.
It means encouraging you, our customers, to order what you need, when you need it. And no more.
With the unit price decreasing the more print you order, it can seem like a good idea to go for extra. Until you end up with a forest worth of outdated brochures residing in your storeroom that is.
But our digital printing is so quick, easy and cost effective, why take the risk of waste?
There's other stuff we'd like you to know too.
We endeavour to only use paper, which comes from environmentally and responsibly managed forests. For every tree used, another is planted.
The exacting standards we set ourselves mean zero tolerance of pollution, monitoring our impact on the environment 24/7 and only choosing suppliers who share our standards.